Our first ever half day Taster doing both the Potter's Wheel and Handbuilding on 5th October was such good fun! Nine lovely people made it all possible.
This taster was 4.5hrs long so gave everyone plenty of time to explore handbuilding making coil pots and using the molds to make some rather fancy plates which they decorated with coloured slips! They also spent half the time on the potter's wheel having several goes and really getting to grips with the technique.
A fantastic, relaxed atmosphere! Amazing work produced. Thank you all for making it happen. The next Half Day Taster is on 23rd November.
See you there!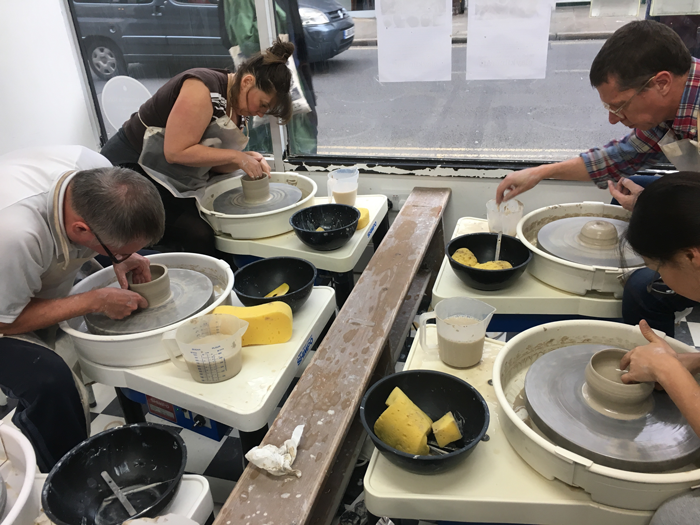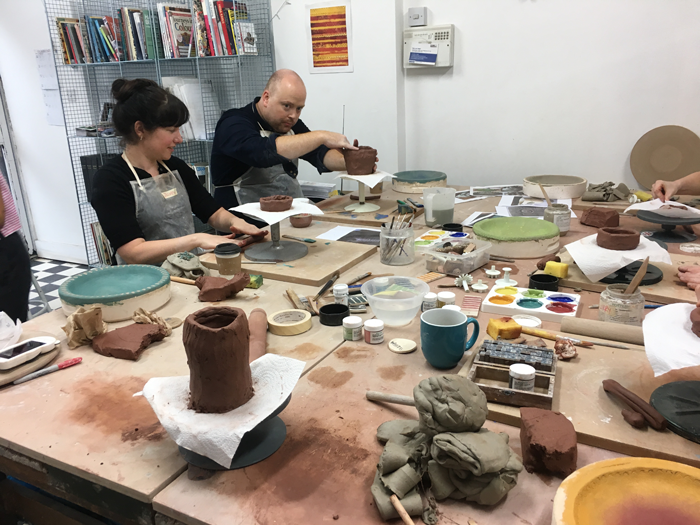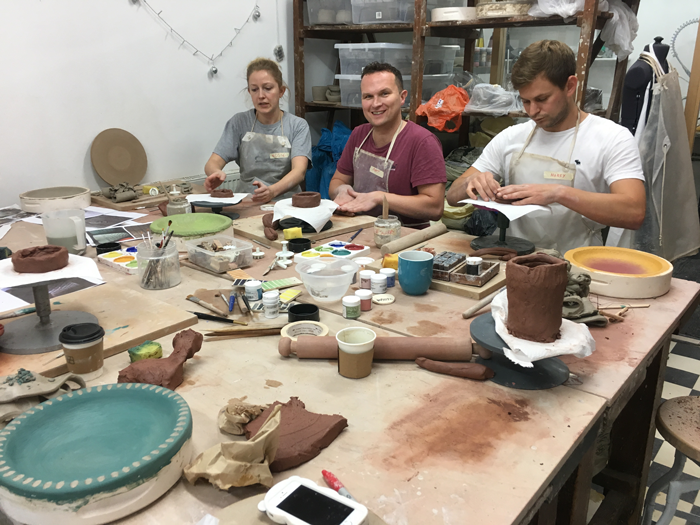 Exciting news! We are starting a new, longer occasional Taster on the Potter's Wheel on a Wednesday evening soon.
A much more relaxed affair than our Saturday taster with tea/coffee/biscuits and glass of wine. It's all very chilled with plenty of time to make a few pots on the wheel.
The first class is on Wednesday 20th November 7-9.15pm. Bookings are through our Classes and Courses page.
See you there!