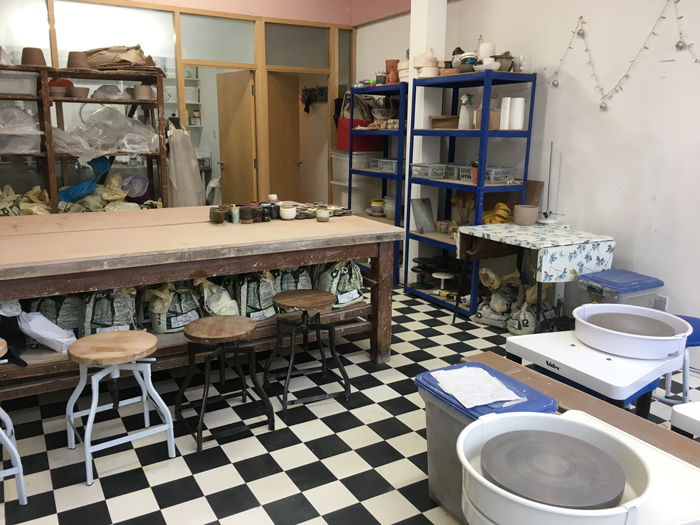 We've had a busy summer at the studio prepping for a new kiln! The ground floor studio has had a revamp with everything being moved around and space being created for a 6th wheel on this level. It will be here soon! Thank you members for your patience!
But the results are fantastic and worth a couple of weeks of inconvenience. The studio feels light and funnily enough, bigger! I love coming into it everyday. Not quite finished, a few more things to sort out and then get on with making some plant pots so that we can have a bit of greenery in here as well as the garden!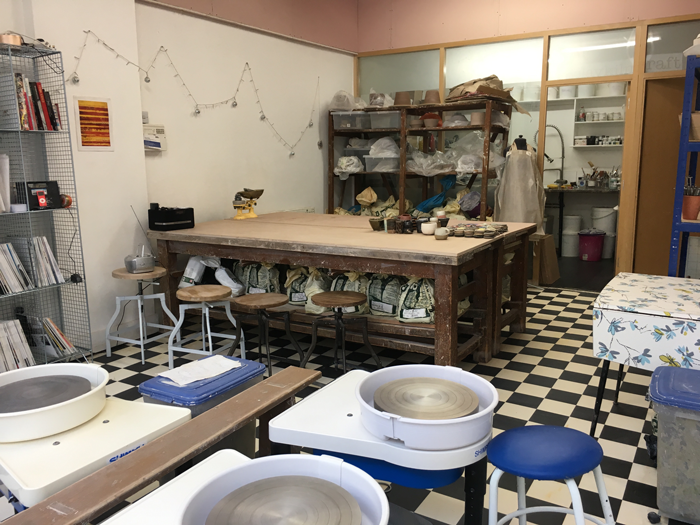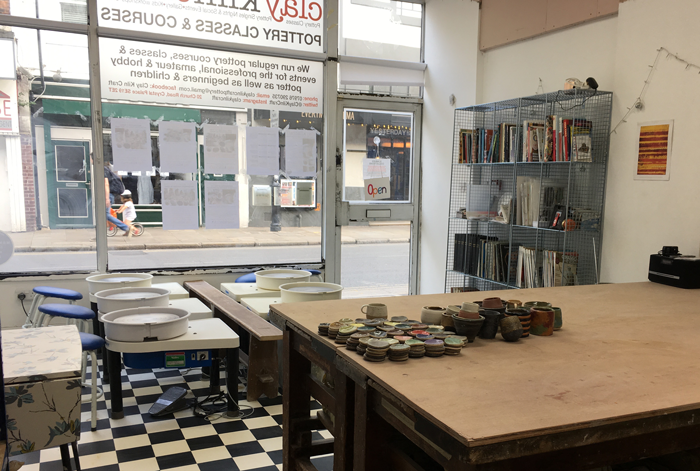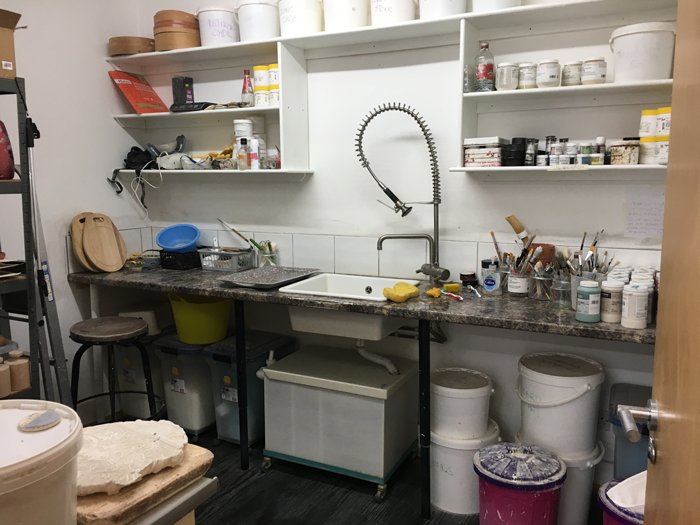 Now to tackle the downstairs studio and kiln room!
We're planning on adding another wheel downstairs taking the total number of wheels up to 10 and a small table top kiln for test tiles and lustre firings to add to our lovely old kiln and the big new one. For those that don't know the story, when I took over my old studio I inherited a few things from the previous owner Mandy. I had met Mandy a few times and we'd had a chat about Camberwell College where we had both studied but at different times. Mandy died very suddenly when she was just in her 40s.
I have a lot of equipment around the studio with Many written on them. The kiln was hers and I bought it from her husband. Over the last 10 years, the kiln has served me really well. It's looking a bit worse for wear now but, I am assured that it has another couple of years left. The addition of the new kiln will ease the pressure on Mandy's kiln as it has always been known.